Rotterdam 2021
Rotterdam is making it happen as the First Semi final Live Show of the 65th Eurovision Song Contest is set to hit the screen this evening at 21:00 CEST.
Tuesday, 18 May 2021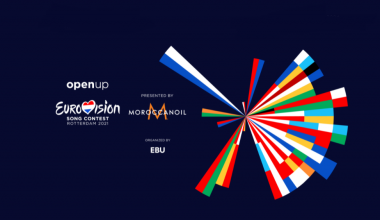 EBU has released a statement regarding the technical issues that occured during Romania's, Ukraine's and Malta's rehearsal.
Tuesday, 18 May 2021
Like every year OGAE is holding the Eurovision 2021 Press Poll for the two semi final shows and the final Eurovision winner.
Monday, 17 May 2021
After yesterday's Opening Ceremony Eurovision week commences with the Semi Final 1 Jury Show taking place this evening in Rotterdam Ahoy.
Monday, 17 May 2021
Good afternoon Europe and Australia!.....This is Rotterdam calling!! Eurovision 2021 week is about to officially kick off with the Turquoise Carpet set to take place at 18:00 CET at at the Rotterdam Cruise Terminal.
Sunday, 16 May 2021