Eurovision 2022
The Spanish national broadcaster, RTVE, has announced that it will be switching to a new national selection format that will take place in Benidorm.
Thursday, 22 July 2021
The internationally acclaimed Australian singer-songwriter, Tones and I, has publicly expressed interest in taking part in Eurovision 2022.
Wednesday, 21 July 2021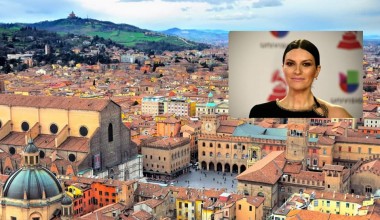 Bologna's candidacy for hosting Eurovision 2022 is growing stronger, while acts like Laura Pausini openly support the city's bid to host the next Eurovision Song Contest.
Monday, 19 July 2021
Ongoing local media reports want RTVE to be using 'Festival Internacional de la Canción de Benidorm' as the country's Eurovision preselection format.
Saturday, 17 July 2021
The Spanish national broadcaster, RTVE, is already preparing its participation in the Eurovision Song Contest 2022 and will be shortly making announcements on the matter.
Friday, 16 July 2021