Junior Eurovision 2020
The Maltese Junior Eurovision 2020 act, Chanel Monseigneur, has released the official music video of her entry 'Chasing Sunsets'.
Saturday, 14 November 2020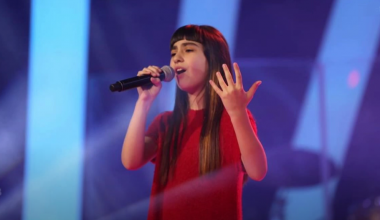 The Georgian Junior Eurovision 2020 entry that Sanra Gandelia will perform in the competition went public ahead of the Ranina final show to be broadcast Friday evening.
Thursday, 12 November 2020
The Polish broadcaster, TVP, is in full steam making the necessary preparations for the upcoming Junior Eurovision in Warsaw with the postcards underway.
Wednesday, 11 November 2020
Ranina 2020, the show through which Georgia will select its next JESC 2020 hopeful completed the semi final round that determined the three finalists.
Friday, 06 November 2020
The Armenian national broadcaster, APMTV, has announced that the country is withdrawing from the upcoming Junior Eurovision 2020 in Warsaw due to the war in Nagorno-Karabakh ( Artsakh) .
Thursday, 05 November 2020