Junior Eurovision 2021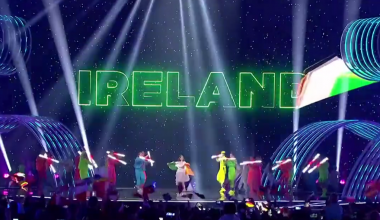 TG4 has confirmed that the Irish nation will participate in Junior Eurovision 2021 marking the country's comeback after a year of absence.
Tuesday, 09 February 2021
The Netherlands has commenced its search for the next Junior Eurovision as auditions for Junior Songfestival took place this week.
Sunday, 31 January 2021
Russia has confrmed that they will be present at Junior Eurovision 2021 that will take place in France.
Wednesday, 20 January 2021
The EBU and France Televisions have confirmed that the 19th edition of the Junior Eurovision Song Contest will take place next year in France!
Wednesday, 09 December 2020
The Spanish broadcaster, RTVE has confirmed they're willing to take part at the Junior Eurovision Song Contest 2021.
Tuesday, 01 December 2020